Notice
: Undefined variable: registration_closes_on in
/home/rose2014/wordpress/wp-content/plugins/event_signup_form_constructor/form_constructor.php
on line
481
Notice
: Undefined variable: show_date_checkbox in
/home/rose2014/wordpress/wp-content/plugins/event_signup_form_constructor/form_constructor.php
on line
487
Mussar:
Jewish spiritual ethics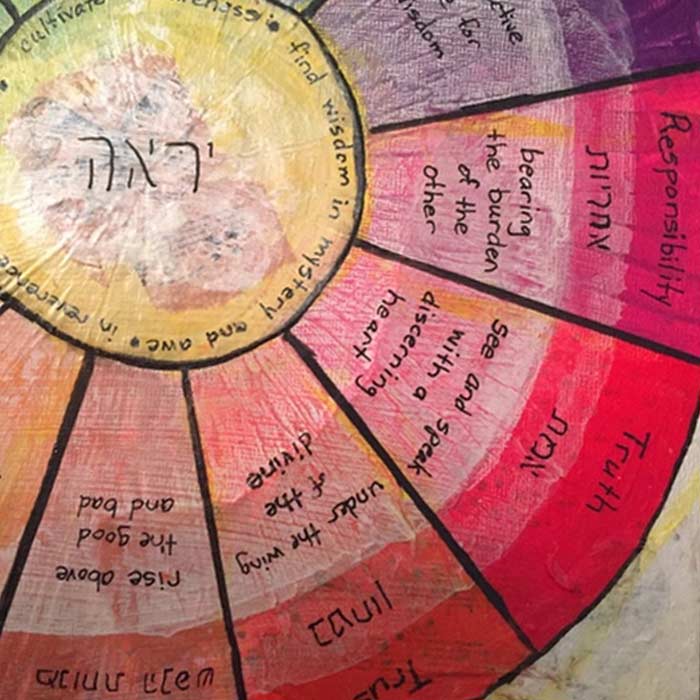 With Rabbi Hannah Estrin
Eight Thursday evening sessions: October 20, November 3, December 1, February 2, March 2, March 30, May 4, June 1
7:00 pm, in-person at Congregation of Moses, limited to 20 participants
TBI or CoM Member $30/non-member $50 (includes Everyday Holiness text)

Delve into the Jewish spiritual tradition of Mussar. Perhaps best described as "Jewish spiritual ethics," Mussar has been practiced for centuries by people who sought to cultivate and strengthen the qualities of the inner mensch. Mussar offers a Jewish pathway and a set of teachings that will help you find your way toward becoming your best self, and allowing our community to reach its highest potential.

There are no course prerequisites, and knowledge of Hebrew is not required. You will receive the course textbook Everyday Holiness by Alan Morinis. Come join in small group study as we explore together, in a safe and caring environment, what Jewish tradition has to teach us about the traits of humility, gratitude, equanimity, patience, order and honor - and discover how you can improve these qualities in your own life.

This 8-session course will meet once a month to discuss and deepen our personal exploration of soul traits. This is a continuous class and will include not only in-class conversations but hevruta (paired) learning between sessions.
Who's coming?
Rating
Eve W.

L P.

Cathy C.

Laura S.

Sherry D.

Linda M.

Alvin R.

Rhonda K.

Andrea G.

Peggy A.

Gerry T.

Jill R.

Nomi K.

Leslie B.

Brad K.