Rabbi Shelley Goldman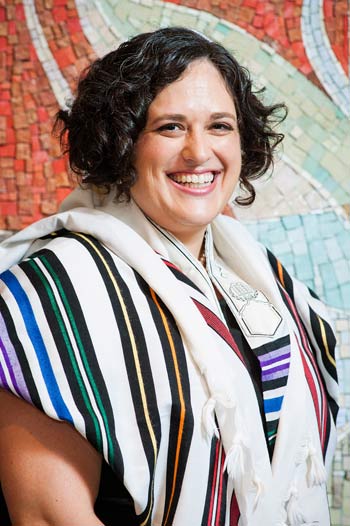 Rabbi Goldman is a teacher, community organizer and social justice activist. Her favorite way to connect with other people and The Divine is through song. Born and raised in Chicago she enjoyed spending summers at Camp Tavor as a proud member of the Jewish youth movement Habonim Dror. She loves exploring the songs and stories of our people with groups of eager learners of all ages.
Rabbi Goldman has lived in Israel three different times: as a kibbutz volunteer after high school, as a Hebrew language learner and student of peace and justice, and as a rabbinical student and emerging Jewish professional. A graduate of Oberlin College, she was ordained in 2016 by the Reconstructionist Rabbinical College. Before arriving at the Congregation of Moses she served Conservative synagogues in Pennsylvania and Indiana.
She lives in Kalamazoo with her lawfully wedded partner, two young sons, and Goldman-doodle, Leo.